Wheeler Lecture

Sunday, July 17, 2022 at 5:00 p.m.

Woods Hole Room, Parish Community Center, Church of the Messiah
Members Reception Follows

JOIN US ON AN EXPLORATION OF FALMOUTH BIRDS THROUGH THE SEASONS

Click here for past
Wheeler Lectures
---
Our speaker for the 2022 Wheeler Lecture will be Craig Gibson. Craig is a local bird photographer with a special interest in conservation issues. Over the years he has been a contributing photographer for many organizations including Mass Audubon, The 300 Committee, Salt Pond Areas Bird Sanctuaries and the Oyster Pond Environmental Trust. His photos have been published in The Boston Globe and many other newspapers, magazines and books. He is the author of "A Year of Falmouth Birds," presented by the 300 Committee Land Trust. In addition to holding memberships in many local birding clubs and ornithological groups, including the American Ornithological Society and the Association of Field Ornithologists, he serves as the Treasurer for the Nuttall Ornithological Club.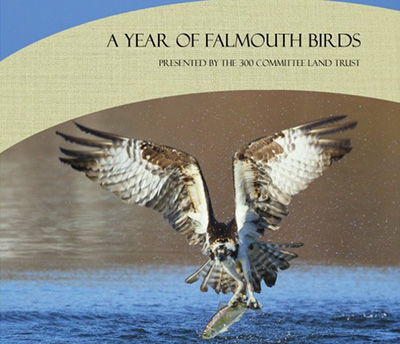 Craig and his wife, Nancy, enjoy sailing, swimming and kayaking around Quissett Harbor with extended family and friends. He is a former Board member and past President of QHPT. His topic will be "Falmouth Birds Through the Seasons." "Many of us have enjoyed Craig's weekly photographs in The Falmouth Enterprise," said Laura Morse, Chair of the Wheeler Lecture. "This event presents the opportunity to hear Craig's descriptions of the incredible birds he photographs and how they benefit from local preservation and conservation efforts." 

Members, look for an email this summer with registration detail. Please register early as we expect a full house. 



---


The Wheeler Lecture was created in 2007 to honor Henry Wheeler, "a driving force in organizing the QHPT".
Established under President Craig Gibson, the Wheeler Lecture furthers the Trust's educational goals by drawing on the rich resources of our local scientific community.  Speakers have brought global issues to QHPT – often relating them to our own special Cape Cod environment.
The first lecture was given by Mark Robinson, Executive Director of The Compact for Cape Cod Conservation Trusts. A complete list of speakers and their topics can be found on the link to Past Wheeler Lectures. 
The Lecture is held in mid-July, followed by a reception with the Speaker.

Photo from a previous Lecture